Global Equestrian Solutions
Global Equestrian Solutions
Global Equestrian Solutions
Global Equestrian Solutions
Global Equestrian Solutions
Global Equestrian Solutions
Revolutionizing the equestrian industry
Diego and Amina, a passionate couple devoted to the world of horses, embarked on a remarkable journey to establish their own equestrian product manufacturing company.
Their vision encompassed an impressive array of offerings, from luxury horse vans and mobile tack trunks to premium stalls and fencing. Seeking to promote their innovative products in a way that would captivate customers and allow for personalization, they turned to our digital solutions team for assistance.
UX Strategy, UI Design, Art Direction, 3D Rendering, 3D Configurator, Custom Website, Headless CMS, Wordpress
The Challenge
Their first challenge was to find a unique and innovative way to showcase their products and stand out in a crowded market. They needed a digital solution that would not only attract their target audience but also leave a lasting impression.
The second challenge revolved around customization. Offering customers the ability to personalize their equestrian products was a key selling point, and they needed a digital platform that would make this process engaging and straightforward.
Finally, in a world where mobile accessibility is crucial, the digital solution had to deliver an exceptional user experience on both desktop and mobile devices to ensure accessibility to a broader customer base.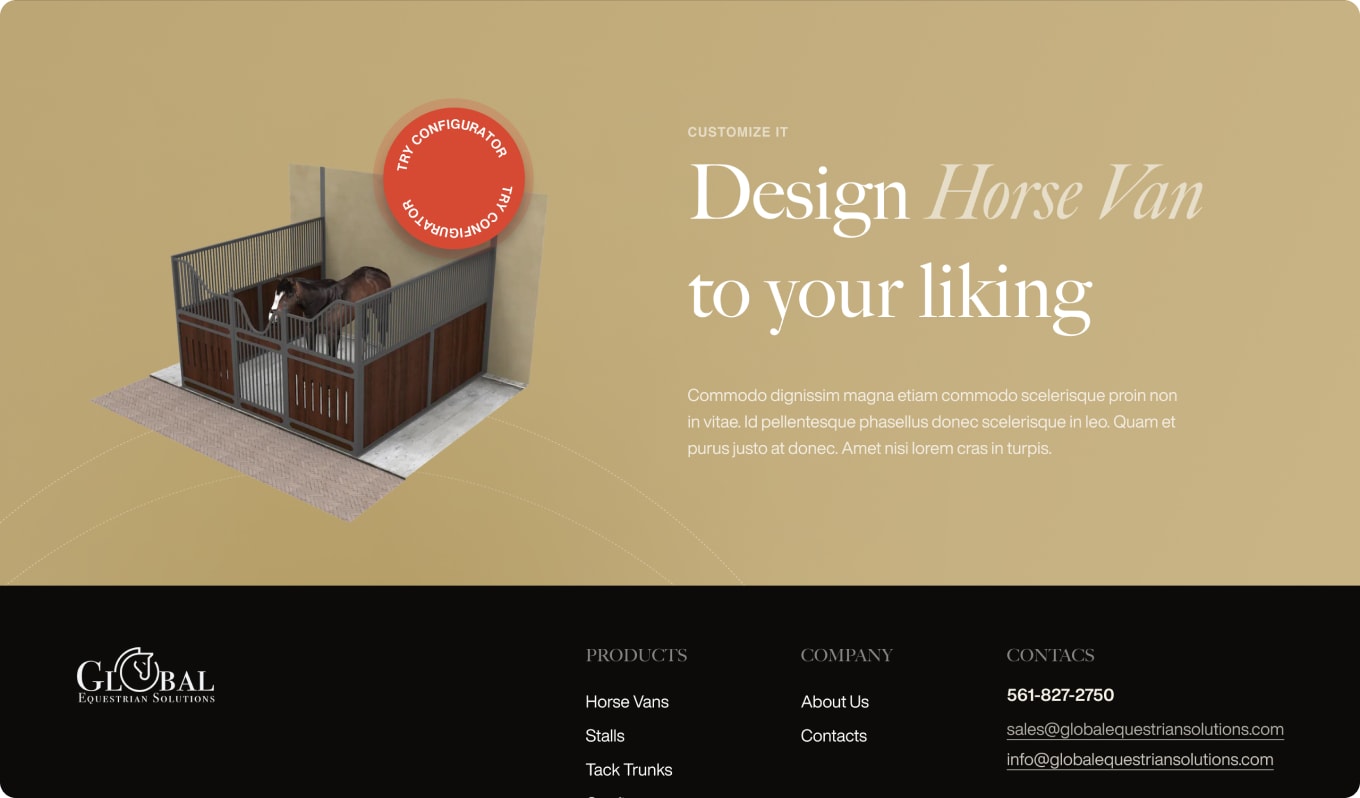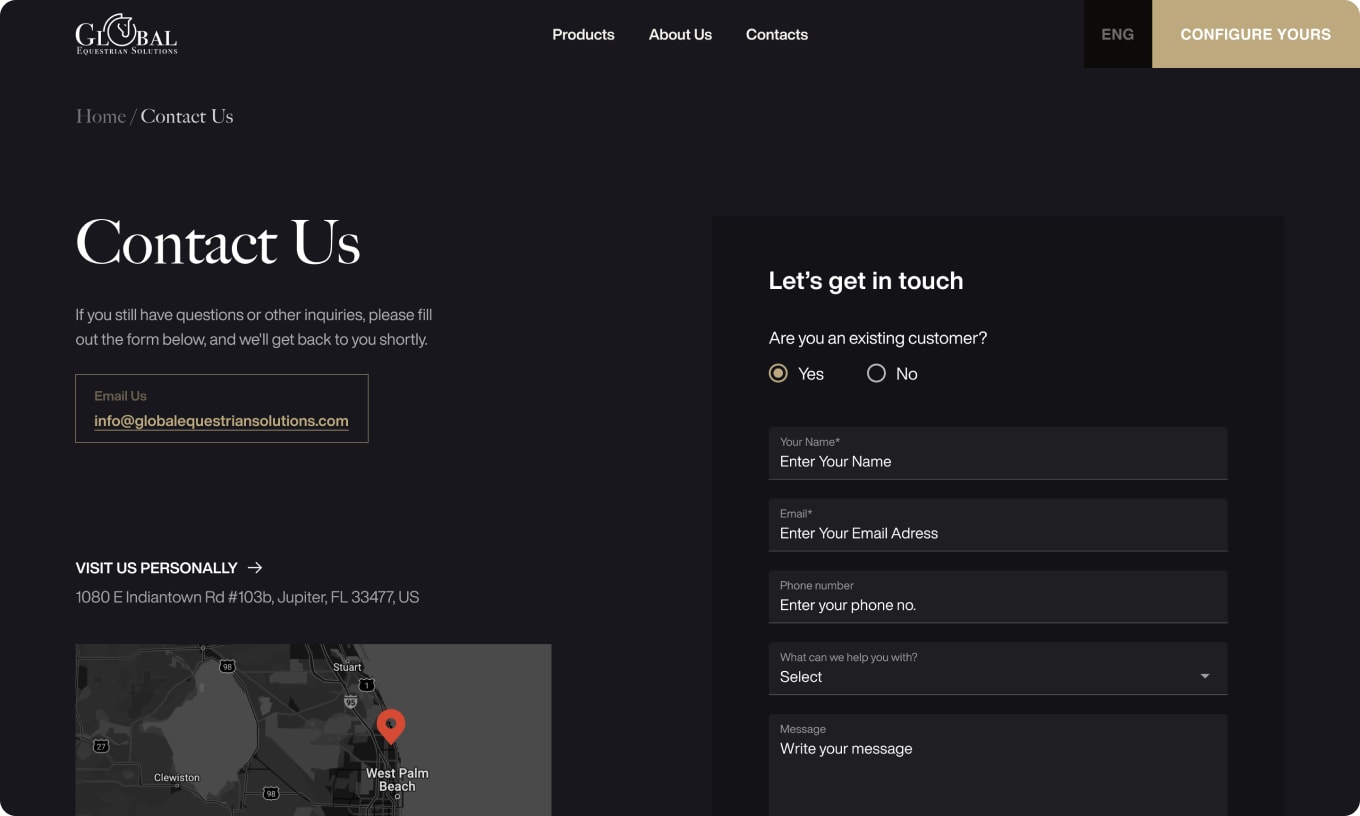 Our Approach
We began by brainstorming concepts that formed the foundation of their digital solution, visualizing the scope and potential of the project. Our team of experts designed the website with layouts and transitions that not only showcased the products but also added elegance and sophistication to the overall user experience. Talented 3D artists were engaged to create stunning 3D renders, bringing their equestrian products to life with remarkable realism. To facilitate product customization, we developed a custom 3D configurator that was not only user-friendly but also optimized for both desktop and mobile devices.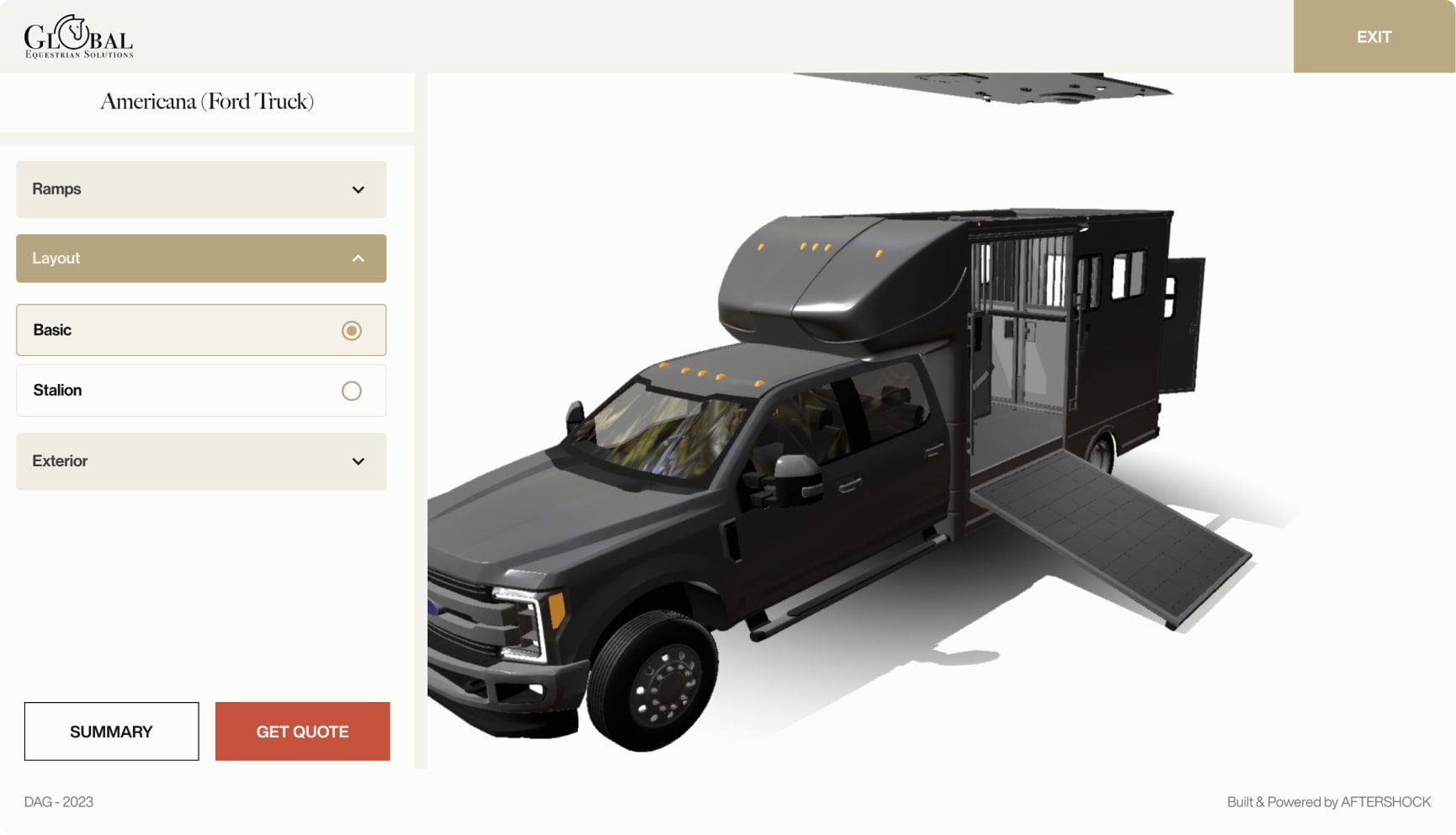 Results
Our digital solution allowed Diego and Amina to promote their equestrian products in an innovative way, effectively distinguishing them from competitors.
The custom 3D configurator transformed the buying experience for their customers, making it easy for users to personalize their selections, thus increasing customer satisfaction and loyalty.
The website provided a seamless and enjoyable user experience on both desktop and mobile devices, expanding their customer base.
Zayo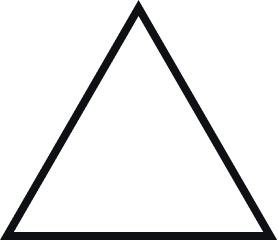 Zayo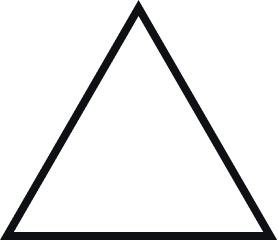 Zayo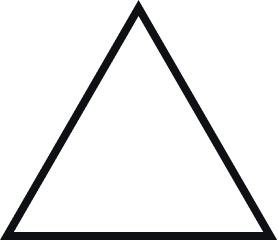 Zayo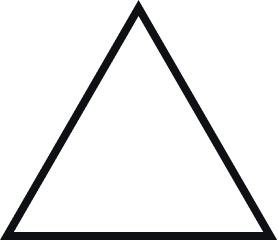 Zayo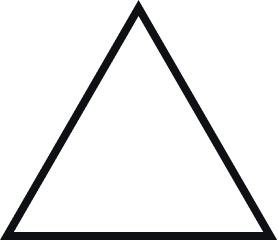 Zayo